---
Altrimenti presents
Excess contrary
based on a comedy by Françoise Sagan. 
April 22, 2023 at 8:30 pm
A play by
" Comédiens du Kiosque ".
---
Synopsis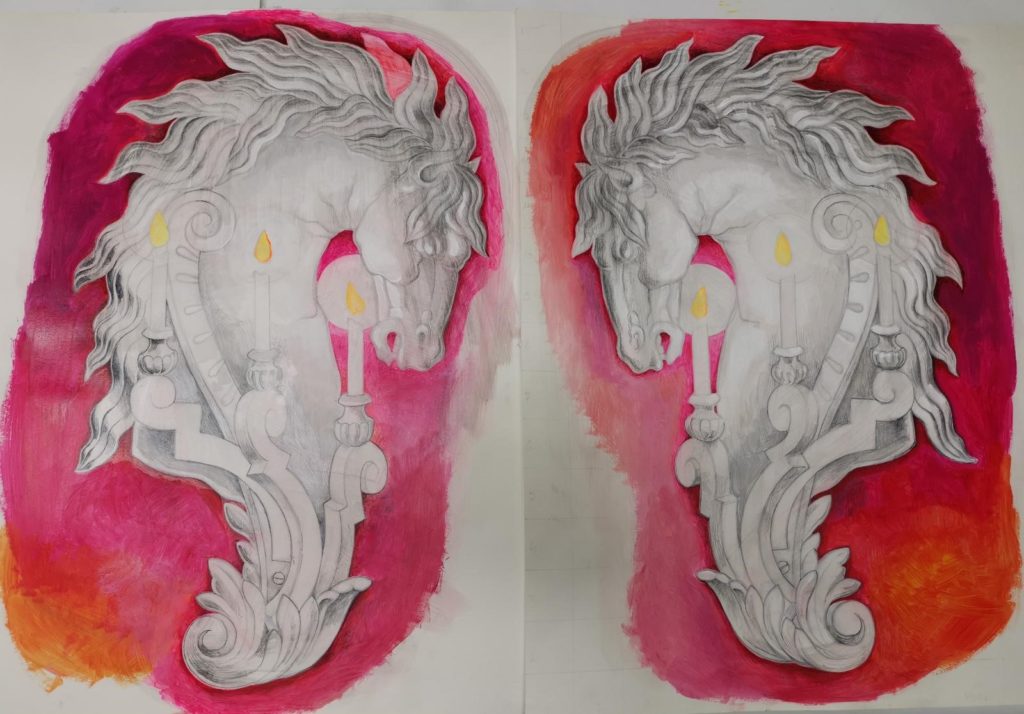 How can we imagine the author of Bonjour Tristesse and Bleus à l'Âme behind this astonishing and bouncy comedy with a lively style?
Far from the disillusioned nonchalance of some of Françoise Sagan 's heroines, the colorful characters of L'Excès contraire take us to Baden Baden in the heart of the Black Forest, in an entertaining and wild adventure.
A funny old girl, a knight, a curious country priest... and other unusual characters, offer us a breath of fresh air to be savored without moderation in these dark times of restrictions...
---
"The comedians of the kiosk
1983 : A group of friends united by the same passion, the theater... decides to put on a show.
All of them have taken dramatic art classes in the Parisian municipal conservatories under the responsibility of Jean-Laurent Cochet, at the Cours Simon, Florent or Perimony.
1984 : La Poudre aux yeux by Eugène Labiche is presented at the Saint Pierre de Neuilly theater. Motivated by this experience, four actors decide to create a new show: the troupe was born!
From then on, almost every year, the adventure is renewed with new actors.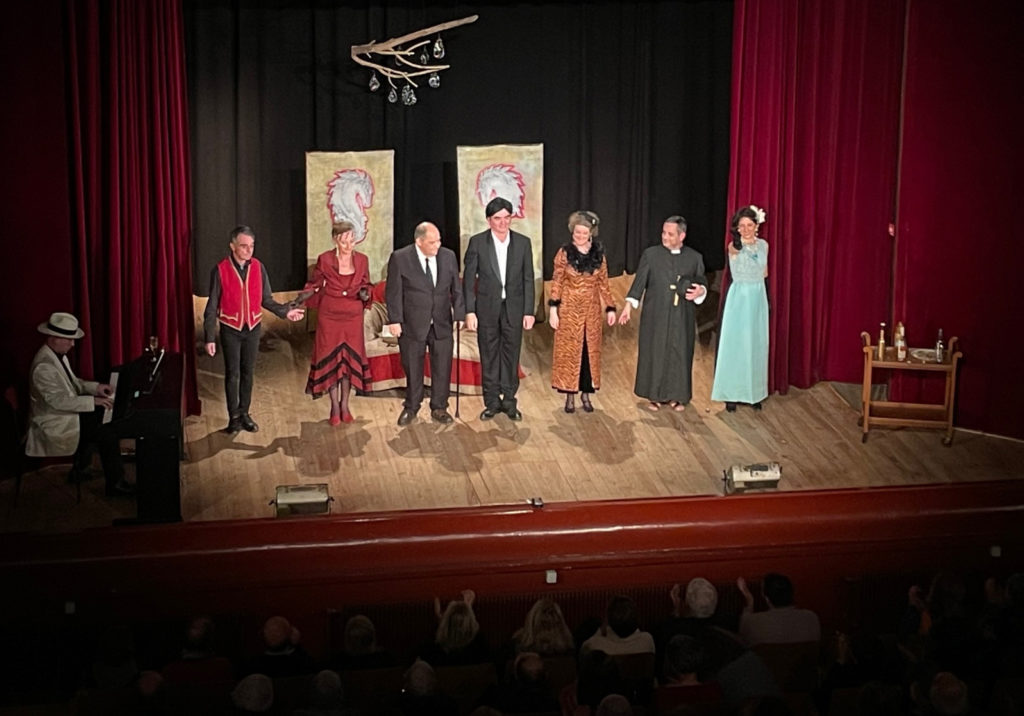 1987: The troupe officially takes the name of "Comédiens du Kiosque" on March 20, 1987, and is constituted as an association under the French law of 1901.
The members of the association devote part of their free time to the troupe, whether they are actors, directors, administrative managers, in charge of the sets or costumes.
The receipts of each show are, after deduction of the expenses incurred, given to one or several chosen charitable associations.
For more than thirty years the company has given about 150 performances for the benefit of the following associations: Tibériade, Cap Espérance, Capucine, Foyer du Père Stoven, Comité Perce-neige, A bras ouverts, SOS Chrétiens du Liban, ATD Quart-Monde, Aide et Action, Les Enfants du Mékong, Bailando Juntos, Amiguitos, Foi et Lumière, Zup de Co...
---
Information
Doors open: 19:00
Beginning of the show : 20h30
---
Tickets
| | |
| --- | --- |
| Full price (evening checkout) | 25 EUR |
| Presale | 20 EUR |
| Etudiants <18 / Membres Altrimenti (caisse du soir ou prévente) | 17 EUR |