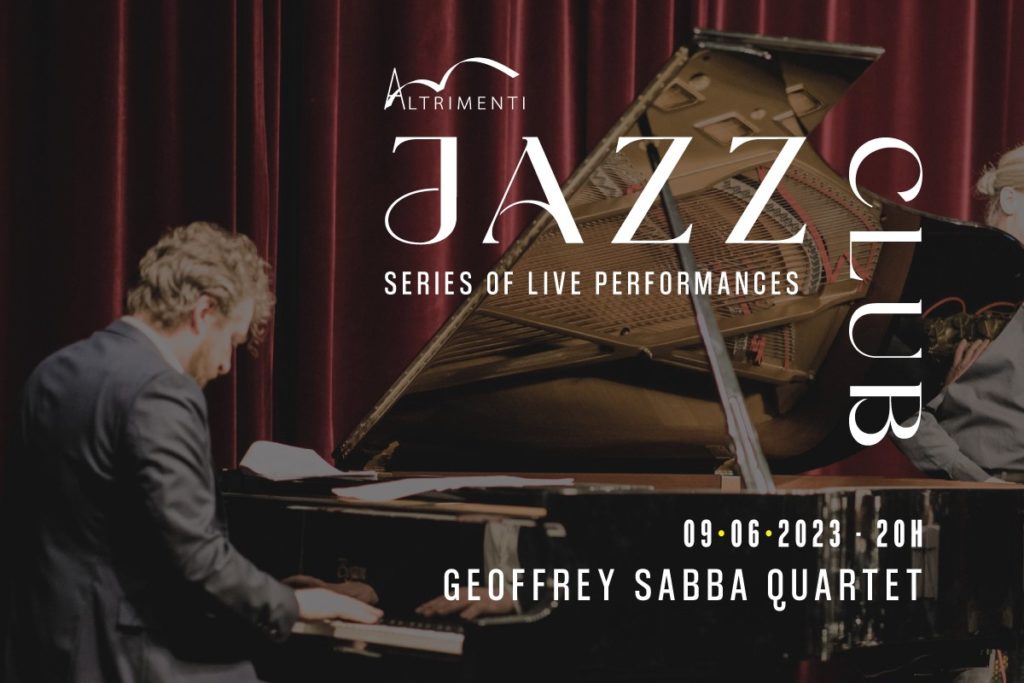 Jazz club Altrimenti - Geoffrey Sabba quartet
June 9, 2023 - 8:00 pm
Geoffrey Sabba Quartet is a dynamic jazz ensemble from French Lorraine. The initial idea of bringing this group together matured for a couple of years, with the first seed planted back in the student days. As from then, musicians devoted their time to improving musical and technical literacy, up till meeting the last missing piece - a solid and melodic double bass player. Led by pianist and composer Geoffrey Sabba, the quartet's music is infused with captivating rhythms and harmonies of jazz mixed with classical music and rock. With a repertoire that spans both classic & contemporary jazz compositions, along with the quartet's original tunes, a unique combination of intuition, imagination and talent lets plenty of room for creative improvisation that fuels the band's chemistry.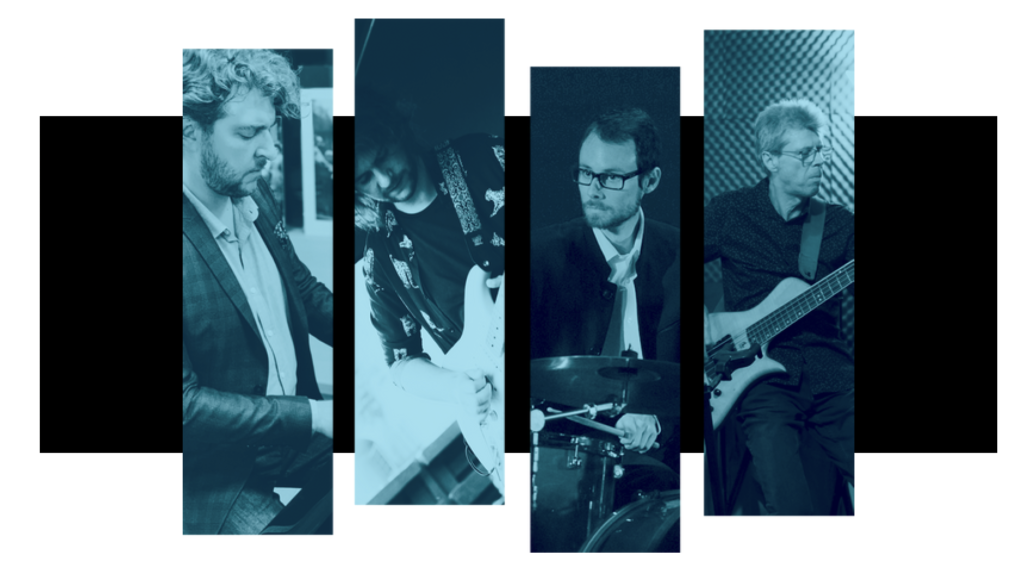 Geoffrey Sabba - piano
Simon Acquaviva - guitar
Rémy Narozny - drums
Thadée Sarter - double bass
---
Geoffrey Sabba is a multi-faceted pianist and composer who defies convention in his creative pursuit of captivating and evolving melodies. In 2012, Geoffrey co-founded The Pickles, a funk-rock band that performed on local stages and whose work resulted in the first EP. He is currently actively translating his passion for jazz into several music projects, performing regularly with different groups as a band leader and as a sideman. Since 2018, Geoffrey is the pianist and arranger in the swing band Duke Box which regularly accompanies Lindy Hop and Blues dancers in Luxembourg and its region. Geoffrey's style reflects his individual, dynamic expression, from progressive jazz through poetic improvised melodies to electronic tones & vibrant groovy rhythms. He draws inspiration from multiple genres & styles including classical music, contemporary jazz, modern electric synthetisers and the sound of legendary Fender Rhodes.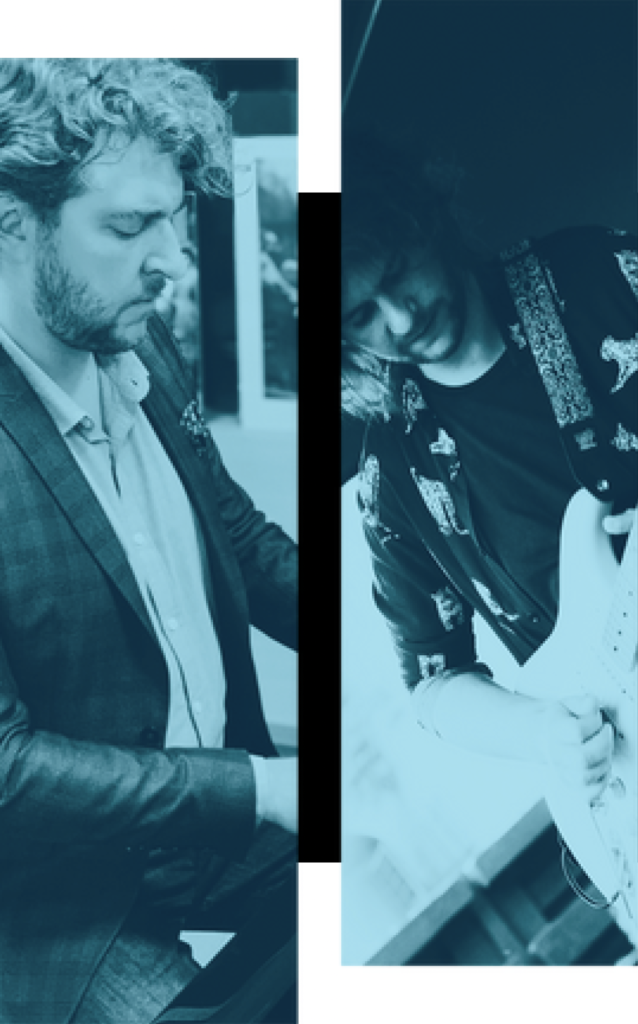 Simon Acquaviva was born in Metz in 1990 and grew up in a music-loving family. At college, he joined the Conservatoire à Rayonnement Régional de Metz where he was introduced to jazz by his teacher. After obtaining his baccalaureate, he continued his studies in Paris, keeping music as a passion and participating in jams. In 2014, after obtaining a master's degree in Rouen, Simon returned to the Conservatoire de Metz. In 2018, he co-founded the Small E.D. Band, a cover band of Eddy Mitchell's hits composed of a dozen professional and former professional musicians with whom he excels on guitar. In 2019, he joined the Conservatoire d'Esch-Sur-Alzette in the Jazz department. Currently a student at the Conservatoire de Luxembourg Ville in the jazz department, he continues to study jazz guitar, as well as musical training, harmony and history of jazz.
Rémy Narozny discovered his passion for the drums at the age of 7. He naturally oriented his entire schooling in this direction and obtained his diploma at the age of 14 from the Confédération Musicale de France. Then he entered the Conservatoire à Rayonnement Régional de Metz to get his diploma, he finally won a prize for excellence in Paris. Finally, he is the regular drummer of the Art'Sax Saxophone Octet and he is currently a teacher in several artistic education establishments (CCPHVA, Cattenom, and Longwy) and has been the conductor of the Pays Haut Val d'Alzette Symphony Orchestra since its creation in 2013.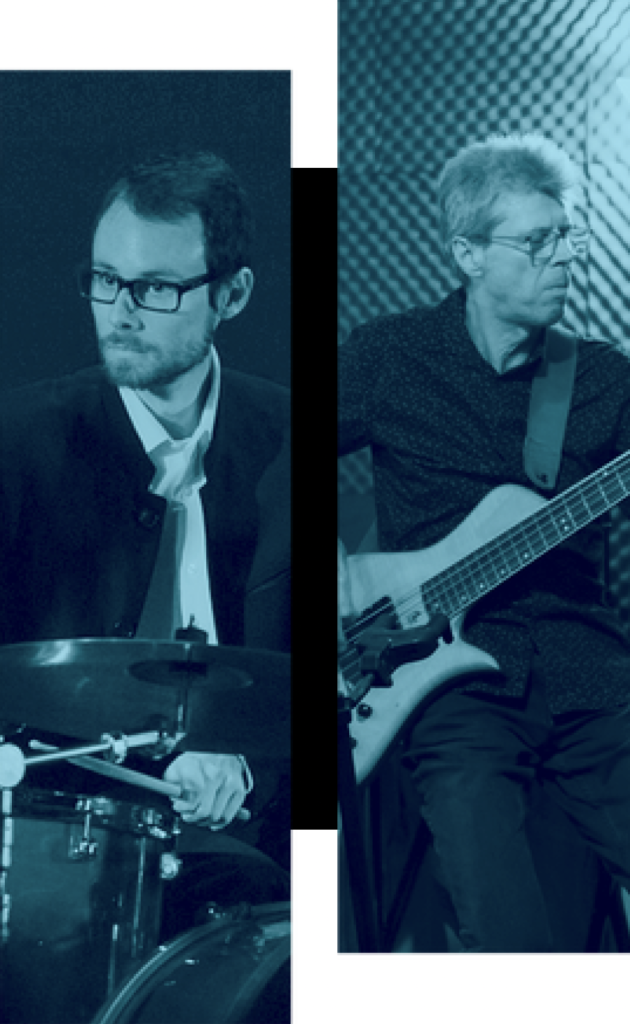 Thadée Sarter is a bassist, double bassist and composer. In 1980 he follows a jazz standards training within the collective "Métronome" of Thionville. He recorded the cd "Kamel Trophy" on which we find his compositions with strong worldmusic connotations but also classical, and electro-jazz. For this project he had young musicians participate including the virtuoso accordionist Charles Kieny. He performs regularly on the stages of the Grand Est and cross-border countries with Electrik Artet and Acoustik Artet founded by the drummer Michel Altmayer and Harpagia founded by the guitarist Marc Leonard.
---
Information
Doors open: 19:00
Box office closes: 20:00
Start of the show: 20:00
Tickets